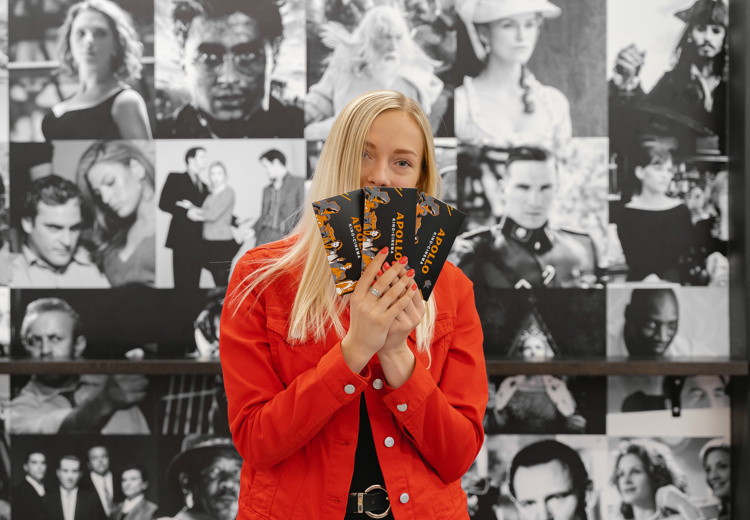 APOLLO KINO OÜ CAMPAIGN "SWEDBANK TUESDAY" RULES

CAMPAIGN ORGANIZER

 The organizer of "Swedbank Tuesday" (hereinafter the
campaign) is Apollo Kino OÜ, Tartu mnt. 80D, 10112, Tallinn,
Harju County, Republic of Estonia, reg. code 12383294,
www.apollokino.ee
CAMPAIGN CONTENT, TIME & PLACE

The campaign will be held at Apollo Kino units.

The campaign is valid from 09.01.2023 to 31.12.2023.

The offer is valid for the purchase of a regular ticket and an Apollo Klub member's regular ticket for all types of seats on the Apollo Kino website, mobile application and self-service cash desk.

During the campaign, cinema tickets for all Tuesday screenings at Apollo cinemas across Estonia are 50% cheaper for Swedbank customers.
TERMS OF PARTICIPATION


All Swedbank customers who have a promo code can take part in the Swedbank Tuesday campaign.


To buy a cheaper ticket, a unique code must be entered in the discount code box in the shopping cart of the cinema website, mobile application or self-service checkout, which Swedbank customers can find HERE when logging into the internet bank.

The discount is not valid in conjunction with other discounts (except the price of the Apollo Club standard ticket) and cannot be used to purchase gift cards.

The discount cannot be used together with a gift ticket.

The discount does not apply to special ticket types (student, student, child and pensioner ticket).

The discount does not apply to groups and business customers.

The discount does not apply to film previews, private screenings, special screenings, events, film festivals, campaigns, holidays and school holidays (except summer school holidays).

ADDITIONAL INFORMATION


All decisions of Apollo Kino OÜ when conducting the campaign are final and binding on all campaign participants.
In the event of force majeure, Apollo Kino OÜ has the unilateral right to cancel the campaign, immediately announcing it through the media.
Apollo Kino OÜ does not disclose customers' personal data to third parties, except in cases where this is provided for by the law of the Republic of Estonia.
All disputes arising from the campaign will be resolved in accordance with the legislation in force in the Republic of Estonia.