Every Wednesday

A morning at the cinema with your little ones

A selection of films for adults and children

Baby-friendly cinema experience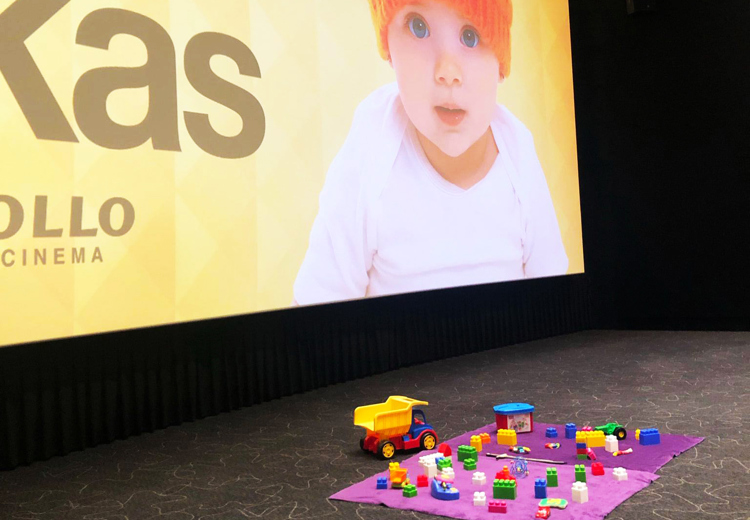 Apollo Babies' Morning
We invite all movie lovers with the little ones in the 
family to Babies' Mornings every Wednesday. No 
need to worry about your baby laughing or crying 
because that is a natural part of the event!
When choosing a film, we take a look at what is new in the cinema schedule. Every month there is a selection of films for both the smallest members of the family and their parents. Films are shown in a child-friendly 2D format. Throughout the screening, there are dim lights and the sound is quieter. The cinemas have also parking lots for baby strollers (entering the cinema hall with strollers is not allowed).
By purchasing a cinema ticket for Babies' Morning, one ticket guarantees two seats, so that it is 

comfortable to share the room with the youngest members of the family.
Children under the age of 3 visit cinemas for free if they sit on their parent's lap.
June 7 at 11:00 a.m. we will be watching movies 
"Super Mario Bros. The Movie" and "BlackBerry".

Movie selection for the following Babies' Mornings:
June 14 - "Paw Patrol: The Movie" ja "Asteroid City"
June 21 - "Elemental" ja "Robots"
June 28 - "Titina" ja "Book Club: The Next Chapter"

Apollo Babies' Mornings are held at Apollo Kino
Mustamäe and Lõunakeskus.